Our primary trade area has a population of 38,000. The region explodes to just over 1,000,000 Texans.
Regional Metropolitan Statistical Areas
The Central Texas Region is a microcosm of the state – both urban and rural with a vibrant and diverse economy. This region is unique in that it has three distinct economic centers: the Waco, Killeen-Temple and College Station-Bryan MSAs.
Metropolitan Statistical Areas
State Road Transport Times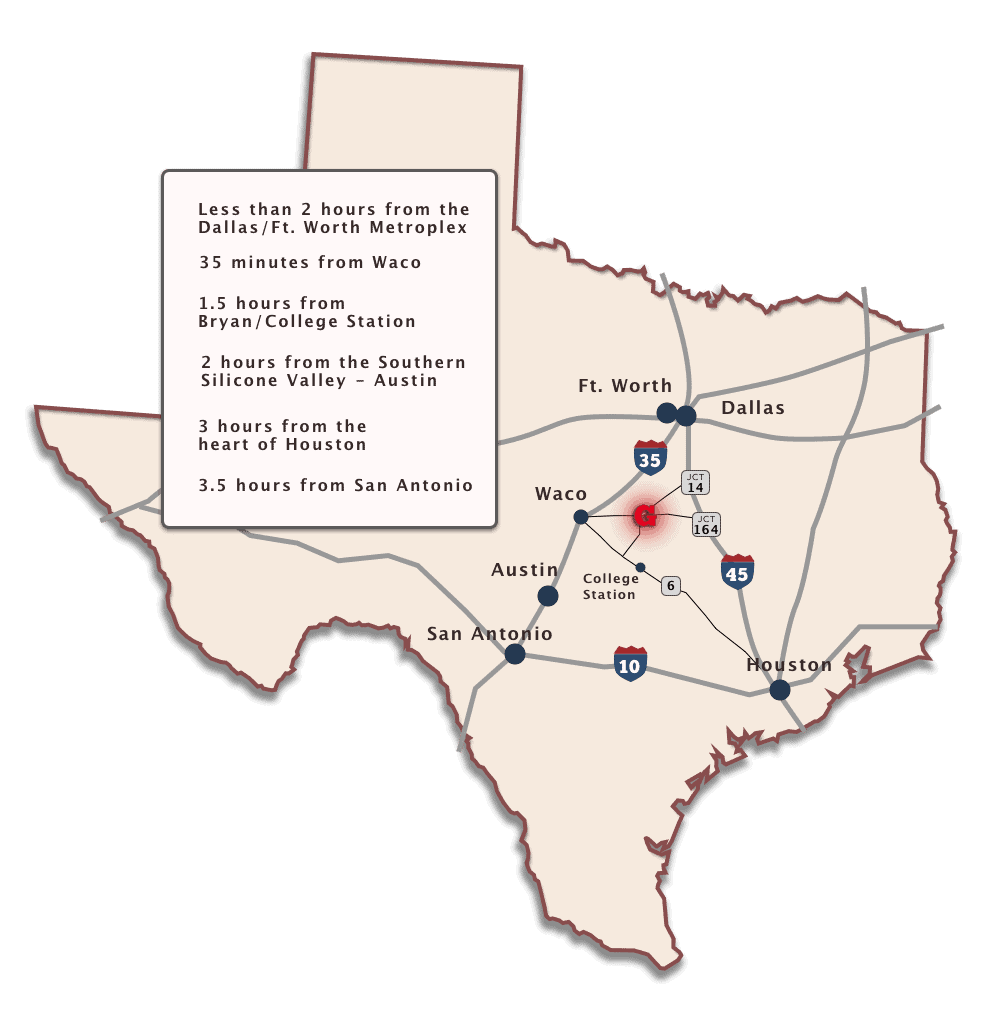 World-Class Airports: Texas' 380 airports, including 26 commercial airports, make up the second-largest state airport system in the United States. The state's two largest airports, Dallas-Fort Worth International (DFW) and George Bush Intercontinental in Houston (IAH), are major domestic and international hubs. DFW was ranked the 2019 Global Airport of the Year by Air Transport World and is the fourth largest airport in America. It has more domestic destinations than any other U.S. airport and is the world's largest carbon-neutral airport.
Get Started with GEDC Today
Tell us a little bit about you and your company or experience.
It takes less than 3 minutes.